Biotech Company With Clinical Operations Developing Psychedelic Medicine To Treat Addiction
First 3 UK Clinics Opened In 2021, Targeting 20 Clinics By 2024 ~$100M In Revenue
Message: EXCLUSIVE: This Company Hopes to Take an Innovative Approach To Treat Addiction
Did you know? You can earn activity points by filling your profile with information about yourself (what city you live in, your favorite team, blogs etc.)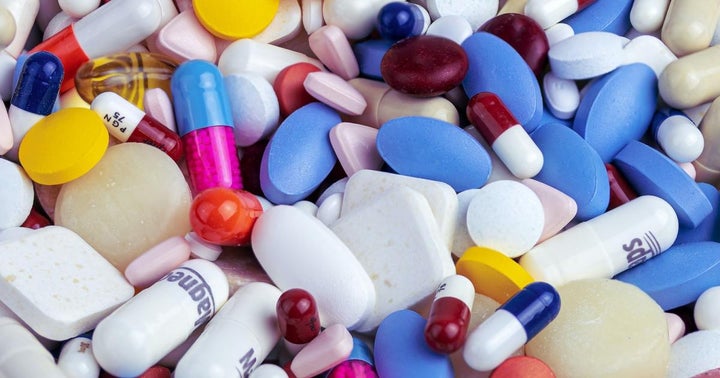 Photo by Myriam Zilles on Unsplash
The following post was written and/or published as a collaboration between Benzinga's in-house sponsored content team and a financial partner of Benzinga.
Addiction, whether it's substance addiction to alcohol or illicit drugs, or behavioural addictions to gambling or video games, it affects millions of Americans.
Some say that American society is inundated with advertising and messaging promoting the use of addictive substances — ads from the likes of Constellation Brands Inc. (NYSE:STZ) and Annheuser-Busch InBev SA/NV (NYSE:BUD) fill the airways.
Awakn Life Sciences (NEO: AWKN) is a biotechnology company that wants to shift the narrative around addiction and introduce new methods of treatment. The team behind Awakn recently gave an exclusive interview to Benzinga, including Prof. David Nutt who is one of the world's leading experts on psychedelics and addiction, as well as former Clinical Director of the National Institute of Alcohol Abuse and Alcoholism in Washington D.C.
Why is addiction such a large problem in our world today, and why do most treatments have such high failure rates?
At its core, addiction "taps into the fundamental processes of how the brain works," said Professor David Nutt, Chief Research Officer at the company. "Addiction is about aberrant learning; it's about doing something which initially gives you pleasure but then locks you into a thought process or behavioral process from which you can't escape."
Our brains are hardwired to create habits, Nutt said. The problem is when these habits are centered around an addictive substance or activity that causes harm.
Nutt then pointed to the ubiquity of addictive substances and activities in society. These factors are what lead to high rates of addiction.
As to why traditional treatments have a high failure rate, Nutt pointed to the poor funding of both research and treatment itself. The disease has long been viewed as a moral weakness, a failure of character, and, as such, has been locked out of traditional modes of medical funding.
Most treatments today are either abstinence-based like Alcoholics Anonymous (AA), relying on willpower, or replacing the addictive substance with a less dangerous alternative, like methadone for heroin addicts.
In addition, the treatments are quite ineffective, which plays a large part in why the relapse rates are so low. For example, take Alcohol Use Disorder (AUD), 5% of the adult global population suffer from AUD. Of those people only 16% will seek treatment and from those few who do, 3 in 4 of those will have relapsed within the first 12 months. These results are not inspiring people to seek treatment.
At Awakn we are coming at it with a radically new approach, hoping to address the underlying mechanisms in the brain.
What makes Awakn Life Sciences' approach to treating addiction unique?
"We are using disruptive technology," Nutt said. "We are using ketamine and MDMA — these are 2 drugs that work on the system rather than just targeting a specific receptor." Awakn sees this as a sort of reset like rebooting your computer, after which you can build healthy habits and thought patterns.
Awakn believes that you have to disrupt the patterns that exist in order to build something new.
Why are you excited about the application of psychedelics as a therapeutic?
Nutt, who has worked in addiction science for 40 years, spoke about his work with traditional forms of addiction medicine, all of which had abysmal success rates. With ketamine and MDMA, success rates are 2 to 3 times that of traditional approaches which can finally give real hope to so many people who are suffering"
Can you describe what the development pipeline looks like and what you're excited about at Awakn?
Currently, Awakn is working with Evotec SE (NASDAQ:EVO) to research the mechanism by which MDMA actually works. The effects are well documented, but the neurochemical mechanism remains unknown.
Anthony Tennyson, CEO of Awakn, went on to say that his company's model is to acquire assets in line with its end goal of "the democratization of psychedelics'' and then to develop them. The company hopes that eventually, these treatments will be available through the public health system, something Awakn is "working tirelessly to do."
What else should investors know about you?
"We are on the cusp of, we believe, developing much more effective treatments for one of the biggest medical needs of our time," Tennyson said. The company is active in the clinical and preclinical stages of development and, in partnership with Evotec, is developing a new form of MDMA with effects that don't last as long, with the hope that this provides a much better drug for a therapeutic setting. Essentially, one therapist could treat two people in a day, which is not possible with MDMA today. That could be a game-changer for public health systems in terms of their adoption of the treatment once it is legal.
If you'd like to know more, check out its website here.
The preceding post was written and/or published as a collaboration between Benzinga's in-house sponsored content team and a financial partner of Benzinga. Although the piece is not and should not be construed as editorial content, the sponsored content team works to ensure that any and all information contained within is true and accurate to the best of their knowledge and research. This content is for informational purposes only and not intended to be investing advice.
Source: https://www.benzinga.com/markets/cannabis/21/11/24190023/exclusive-this-company-hopes-to-take-an-innovative-approach-to-treat-addiction
Please login to post a reply