The heartbeat of cardiovascular medicine and telemedicine
Patented systems enable medical professionals, patients, and other healthcare professionals, clinics, hospitals and call centres to access and manage patient information in a secure and reliable environment
Message: INDUSTRY BULLETIN: Apple, J&J Launch New mHealth Study Targeting Wearables and AFib
Did you know? You can earn activity points by filling your profile with information about yourself (what city you live in, your favorite team, blogs etc.)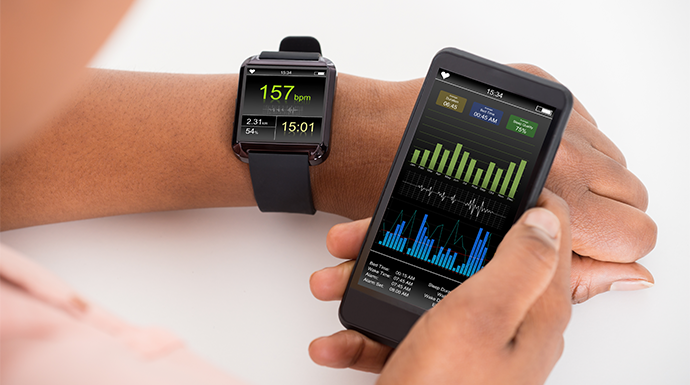 February 25, 2020 - Apple is partnering with Johnson & Johnson on a new mHealth study to determine whether the Apple Watch and an accompanying app can help reduce the risk of stroke in older Americans.
The Heartline Study is open to the more than 40 million seniors enrolled in Medicare. Its goal is to determine whether the ECG sensor and app on the Apple Watch can accurately detect the presence of atrial fibrillation, a key indicator of stroke susceptibility.
"Right now, we rely on symptoms - such as quivering, fluttering or irregular heart rhythm - to detect AFib," Michael Gibson, MD, CEO of the Baim Institute for Clinical Research, founder of the Perfuse Study Group at Harvard Medical School and a co-leader on the study, said in a story on the J&J website. "But the hope is that a wearable device could detect an irregular heart rhythm earlier, since people may not be able to recognize symptoms without assistance. It could act like a warning light that allows a mechanic to detect whether something's wrong before the car actually breaks down."
Gibson will head the study alongside John Spertus, MD, the Daniel J. Lauer/Missouri Endowed Chair in Metabolic and Vascular Disease Research at the University of Missouri at Kansas City.
This study follows on the heels of the Apple Heart Study, to date the largest analysis of mHealth data from a wearable device. Launched in 2017 by the Stanford University School of Medicine, Apple and American Well, the study attracted almost 420,000 participants and laid the groundwork for the viability of ECG sensors for detecting AFib.
"The study's findings will help patients and clinicians understand how devices like Apple Watch can play a role in identifying atrial fibrillation, a deadly and often undiagnosed disease," Mintu Turakhia, MD, an associate professor of cardiovascular medicine at Stanford, said when the study's results were released in 2019. "Additionally, these important findings lay the foundation for further research into the use of emerging wearable technologies in clinical practice and demonstrate the unique potential of large-scale app-based studies."
But that study raised concerns because it wasn't focused on one particular population, leading to worries that such digital health tools could cause more harm than good.
This time around, investigators are homing in on a population facing a significant risk of stroke.
"Each year more than 795,000 people have a stroke in the US, and some studies have shown that many people would rather die than live with the aftereffects of a disabling stroke," Gibson said. "Secondly, we have an aging population, so there are more and more older patients around the world. These are exactly the patients who are at the highest risk of atrial fibrillation, which is associated with a significant increase in the risk of stroke. But the good news is that these strokes may be preventable."
'By having the study focus on the highest risk patients, my hope is that we can potentially help participants improve their heart health," he added.
Participants in the study will use an Apple Watch and Heartline Study app, which alerts the user when the smartwatch detects an irregular heart rhythm and advises him or her to seek advice from a healthcare provider. The app, which also provides information and resources to the user, can be triggered to personalize that information if a care provider confirms an AFib diagnosis or if the user isn't engaged with the program.
"The decision to take action is the responsibility of the participant, but the Heartline Study app will provide additional prompting and educational materials to help people make informed decisions," Gibson said.
"I'm excited about this part of the study because, as physicians, we need to get a better handle on how often that lack of action happens," he added. "While it's clear that patients often don't take the medicines they're prescribed - and, in fact, often don't even pick them up from the pharmacy - this study could provide more solid data and help us learn more about how often patients don't respond to warnings about abnormalities in their health."
In time, he said, researchers hope to understand more about why people might not take part in this type of study and develop patient engagement techniques that promote participation and reduce barriers to care.
Source: https://mhealthintelligence.com/news/apple-jj-launch-new-mhealth-study-targeting-wearables-and-afib
Please login to post a reply