Falcon is a global energy company with projects in Hungary, Australia & South Africa
Developing large acreage positions of unconventional and conventional oil and gas resources
| | | |
| --- | --- | --- |
| Index | Close | Change |
| DJ Industrial | 25709.94 | +7.05 |
| Nasdaq |   7630.90 | -12.50 |
| TSX | 16087.55 | -62.42 |
| TSX-V | 623.07 |        -1.15 |
| TSX-Gold | 192.82 |        -4.44 |
| $Cad/Usd | 0.7504 | +0.0006 |
| Gold | 1293.90 | -1.20 |
| Crude Oil | 58.56 |       -0.05 |
| Natural Gas | 2.834 |     -0.021 |
What's the difference between a backroomboy and a call girl?
The call girl fakes it convincingly!
What about the minions droppings?
You shouldn't touch it with a ten-foot pole!
Tim Hortons buzz….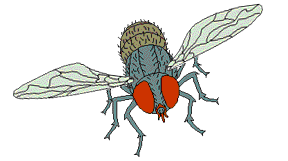 Tim Hortons is the place where the ordinary Falconer meets and chats over a coffee.
 Just another day at Tim Hortons. Once again the Falcon group is in heated discussion over the dishonest antics used by the greedy FBB.
One of them says - lets ask Jimmy the Geek, he's a realy smart guy.
- Hey Jimmy what's with those double talking minions across the pond?
- Well guys, as you all know they are FBB employees, masquerading as investors.
  Usually, when an investment becomes more valuable -as just Falcon did - the FBB goes all out and try to take away from the public as much investment as they can getaway with. So, to achieve their goal, they have to create a state of disllusionment, through spreading negativity and it becomes difficult to stay positive about what once gave you hope and joy, and so on. That's what the minions are for, that's their job.
Now, I don't give a flying fart what they do, I know my investment and I sleep well, and so should you.
 -----------------------------------------------------------------------------------------------------------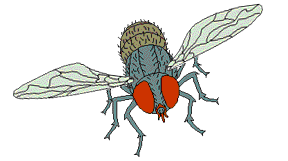 Everyone is very cheerfuly and dicussing Tuesday's big news from australia. After a while the subject of discussion drifts towards the greedines of the faceless-backroom-boys.
One of them asks Jimmy the Geek, a pretty bright guy.
-Tell us Jimmy, why do these FBB still pretending as if there were real sellers?
- Because it's the oldest trick in the toolbox. Old as balls!. And that's not all. The London listing is one tenth of the Toronto listing. Then 5 hours ahead of Toronto they knock the price down with fake trades and wait for Toronto to open. And then Toronto follows suit. The truth is that fakery does not work.
 -And do you guys know why doesn't work? Because the FBB just sticking their heads in the sand and are ignorant enough to believe that the 13,000 smart investors are just plain stupid.
The 13,000 investors are amongst good company!
Rule to long-term investing:
When you find a value stock put it in your portfolio and hold; like Burlingame, like Renova, like Sweetpea, like Persistency, like Nicolas Mathys
When big players are set to acquire a big position in a company, they always employ agents to accumulate the shares on the open market, then months later a transaction will occur between the parties for a healthy profit for the agents. On the other hand the buyer saves a lot of money for not buying it on the open markets.
This is how Burlingame acquired 105,835,269 shares in 2008 and 2009.
In 2011 Burlingame increased their holding to 125 million shares.
.
.
.
.
.
.
.
.
.
.
.
.
.
.
.
.
.
.
.
.
Please login to post a reply