Vertically Integrated Cannabis Company With Products In 280 California Dispensaries And Joint Ventures, Licensing Agreement & Partnerships With Global Brands
Q4 2020 Performance Includes CDN $14.93 Million in Revenue With an Estimated CDN $5.53 Million in EBITDA a YoY Revenue Increase of 3215% from Q4 2019
Hollister Biosciences Inc. Profile
HOLL:CSE / HOB:FRA
For the period beginning October 1 st , 2020 and ending December 31 st , 2020, Hollister reports that it generated record quarterly revenue of CDN$14.93 million and CDN$2.53 million in EBITDA from its product line of pre-rolls, concentrates, distillates, solvent-free bubble hash, pre-packaged flower, tinctures and vape products.
"We are very pleased with our ability to deliver record quarterly revenue in such a challenging market environment. We attribute our revenue growth to further penetration of the California and Arizona dispensary networks and successful new product launches with our joint venture partners. Sales of cannabis related products continue to show resilience throughout the COVID-19 pandemic. We hope to continue this positive momentum into 2021" stated Alex Somjen , President.
Announced the launch of its 2nd fulfillment depot for its direct-to-consumer cannabis delivery platform, Dreamy Delivery
Company soft launched Dreamy Delivery to friends and family in the San Francisco Bay Area of Northern California , to ensure a seamless customer experience in early Q4 of 2020.
The Company has expanded the Platform, with Dreamy now successfully delivering to legal cannabis consumers in the San Francisco Bay Area of Northern California and now Sacramento , California.
100% owned subsidiary, Venom Extracts has achieved its second of two revenue milestones in accordance with the terms of the definitive agreement that was entered in connection with the acquisition of Venom by the Company
On December 9th , 2020, Venom achieved the second and final revenue milestone by generating in excess of CDN $40,000,000 of revenue calculated from January 1 st , 2020.
On November 4 th the state of Arizona passed Prop 207 authorizing the Adult Use of Cannabis.
"The victory also puts Arizona on pace to create one of the biggest new marijuana markets in the country.

The Arizona recreational market could generate as much as USD $375 million – $400 million in its first year and $700 million – $760 million by 2024, according to projections by Marijuana Business Daily."
Hollister Biosciences Closes Transformational Acquisition of Rapidly Growing Venom Extracts
One of Arizona's premier extract brands and one of the state's largest producers of award-winning medical cannabis distillate and related products.
HIGHLY ACCRETIVE $20,000,000 ACQUISITION, ADDING OVER CDN$16.4 MILLION OF 2019 REVENUE
The all-stock purchase price of approximately CDN$20,000,000 represents a transaction multiple of 1.2x 2019 revenue, with approximately 70% of the consideration paid upfront and the approximately 30% balance to be paid upon milestone achievements related to revenue targets for Venom Extracts, or in any event, on December 31, 2021. After conducting normal course due diligence, the Transaction closed effective March 24, 2020 (the "Closing Date").
Per State Cash Flow Expectations
Planned State Additions
Operational Highlights and Strategic Objectives for 2020
The challenges presented by the COVID-19 pandemic have accelerated

Hollister's

plans to roll out direct to consumer delivery

The brand will be called "Dreamy Delivery" and the first delivery hub is expected to launch in the fourth quarter of 2020 with statewide delivery anticipated by the end of 2021

Design and build-out of

Hollister's

100% owned subsidiary, Venom Extracts, in the Company's

Hollister, CA

facility are underway
Product development and product launch associated with the Company's joint venture with Tactical Relief and the Company's 100% owned subsidiary, Alpha Mind Brands Inc., respectively, are progressing
The Company's partnership with

Tommy Chong's

Cannabis is progressing well, with

Tommy Chong's

Full Spectrum Elixir now being distributed in 20 dispensaries throughout the state of

California

by

Hollister's

distribution partner Indus Holdings Inc. (CSE: INDS)
Alphamind Brands is developing a portfolio of certified legal mushroom based natural health products
The company's "ready to ship" product SKU's include Cordyceps, Lion's Mane, Shiitake, Oyster and Reishi Mushroom based: liquid tinctures, concentrated mushroom powder(s), teas, and chocolate.
Integration process is underway
Company believes AlphaMind's medicinal mushroom based product SKU's will be complementary to Hollister's existing product line.
AlphaMind has an agreement in place with an established US based manufacturing partner
Company intends to build out an e-commerce platform to market and distribute AlphaMind's product line
Hollister Highlights Of Current Operations:
Hollister's products are now present in 220 of 600 California dispensaries.
Own's California's #1 hash infused pre-roll "HashBone"
Vision is to capitalize on this success to become the sought after premium brand portfolio of Cannabis across multiple states and Hemp nationwide
Major LOI, Joint Ventures and Licensing Agreements Support Proof Of This Vision
"Easy Riders" - Milliions Of Global Followers
"Tactical Relief" - Veteran Founded, Hemp Based CBD Brand With Nation Wide Members
"Tommy Chong" - Exclusive Manufacture & Distribution of Tommy Chong's Cannabis (TM) Full Spectrum Elixir 1:1 is officially ready to hit the market.
"I only partner with the best-in-class companies and I am really pleased to have the Hollister Cannabis Co. bring their amazing Tommy Chong's Cannabis™ Full Spectrum Elixir to the market for me".
- Tommy Chong
KEY JOINT VENTURES AND PARTNERSHIPS DETAILS
Hollister Biosciences Inc. and Heavy Brands Inc. Enter into Letter of Intent for Proposed Joint Venture Agreement
Entered into a letter of intent to complete a Definitive Agreement with Heavy Brands Inc, a rock and heavy metal lifestyle cannabis branding company.
Heavy intends to license its Heavy Grass brand for use by

Hollister

in connection with branding, production and sale of cannabis products primarily via collaborations with its roster of music artists

Hollister

will grant to Heavy a limited license for use of its HashBone brand for incorporation into any packaging and/or logo design of products. Heavy will retain ownership of all co-brand designs.
LOI for a proposed offtake agreement with Mountain Financial Solutions LLC
Hollister will purchase 1,000 pounds of hemp from Mountain Financial (unique high CBD hemp strains ) for use in various smokable hemp products - specifically, Rebel Hemp Company's premium hemp pre-rolls.
Licensing agreement with Tommy Chong to manufacture and distribute Tommy Chong's Cannabis™
Full Spectrum Elixir 1:1.
The tincture, features a 1:1 ratio of THC to CBD, recognized for its medicinal properties
Distributed exclusively by Indus and is anticipated to be in-dispensaries throughout California by March 01, 2020.
Anticipating producing up to 25,000 units of during the 1st 12 months with an estimated retail price of $70 per unit
LOI with ER71 USA Inc. ("Easyriders") an iconic brand with millions of followers globally, have entered into LOI to complete a joint venture agreement
Upon completion of the Joint Venture, Hollister and Easyriders will collaborate on the development and marketing of co-branded hemp based everyday premium product lines.
Pre-rolled products using hemp
JV will further explore the development and marketing of additional product SKU's for hemp-based
Edibles
Vapes
Topicals
beverages.
Revenue generated on the co-branded product lines will be shared 50:50 between Easyriders and Hollister.
Owner Adam Smith is a Green Beret with nearly 17 years in service and experienced firsthand how CBD can help retired and active-duty (military and law enforcement) ease their physical and mental issues - especially those who suffer from PTSD.
Hollister Currently Manufactures The Following Products:
hash
hash infused products
tinctures
crumble infused products
Pre-rolls
Vape Products
Pet CBD
Cannabis Concentrate
Brewed Hemp Beverages
Premium Hemp Pre-Rolls
other cannabis products
HashBones
Hashbones are a pre-roll made from 75% cannabis flower blended in small batches with 25% bubble hash
Results in a more potent pre-roll, also maintains the integrity of the cannabis
Terpenes are preserved in the bubble hash production process
Bubble hash is made without solvents or chemicals and is one of the cleanest concentrates available on the market
Hollister's trusted and highly rated brand of pre-rolls, sold via third-party retailers

California

Secretary of State approved

Hollister's

trademark application
Mighty Meds
Acquired Mighty Meds as its vape brand
Company's vape products are manufactured from pure THC distillate and plant-based terpenes and do not use any additives that have been linked to health issues.
San Diego based
Produces discreet, disposable, health conscious vape cartridges and other products
Purity Petibles
Purity Petibles 20:1 CBD pet tincture is manufactured using full spectrum CBD, organic MCT Oil derived from coconuts and chicken flavor
The MCT Oil and chicken flavor used in Purity Petibles is food grade
Rebel Tea
Brewed with high-quality, American-grown hemp and containing fifteen milligrams of whole-plant full-spectrum phytocannabinoids, Rebel Tea offers consumers a refreshing THC-free beverage. Rebel Tea's innovative formula features exclusively organic ingredients paired with light flavoring from natural lemon and cane sugar.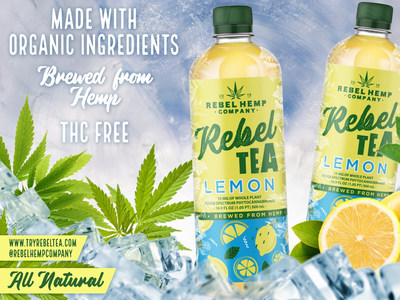 NanoPure
NanoPure, nano-emulsified cannabis concentrate which will be sold both:
Wholesale as an ingredient for other companies and
power products for Hollister Cannabis Co.
DISTRIBUTION
Hollister has an exclusive distribution agreement in place with Indus Holdings (CSE: INDS).
Indus is the licensed California distributor that operates the WAYV platform.
Indus currently manages all of Hollister's product fulfilment obligations, allowing Hollister to focus its efforts on production and marketing.
Indus provides Hollister with full brand representation by utilizing its 15 sales reps to represent Hollister's product to the California marketplace.
Through Indus, Hollister's products are now present in 220 dispensaries throughout California.
US CANNABIS MARKET STATS
CALIFORNIA CANNABIS MARKET STATS
HEMP
The Company intends to move into the hemp market. While cannabis is still restricted by state regulations, CBD is not. We plan on leveraging the brand by distributing hemp and CBD versions of our products nationwide. We will strive to have the Rebel Hemp Co brand touch every corner of the country.
CORPORATE STRUCTURE
Hollister develops quality branded cannabinoid-based and hemp-based consumer goods and products for large-scale distribution through two companies: Hollister Cannabis Co. and Rebel Hemp Company.
Last changed at 13-Jan-2021 01:30PM by AGORACOM