PlantX is the one-stop-shop for everything Plant-Based
The Digital Face of the plant-based community
Announced that it achieved record monthly gross revenue of $1,565,982 for March 2021 and a revenue of $1,353,613 for February 2021
Cost of Goods Sold were $1,152,276 and $994,260 for March and February, respectively.
PlantX - The Digital Face of The Plant -Based Community
Aiming to be the most trusted destination for the plant-based community and those interested in living a plant-based lifestyle

Plant Based Meal Delivery

Plant Based Products

Plant Based .... PLANTS (It's A BIG Business!)

Plant Based Restaurant Locator

20,000 items including snacks, drinks and even chocolate

20 unique 100% plant based meals for home delivery
Recent Highlights:
DTC Eligibility of Its Common Shares in the United States

Announced Addition of Meal Programs to In-Home Meal Delivery Service

Partnered with Cosmetic Brand Nootka & Sea

Announced Monthly Gross Revenue of $1,029,883 for December 2020

Announced Application to List on NASDAQ

PlantX Completes Acquisition of The Locavore Bar & Grill

Launched Baby Products Vertical with Else Nutrition

Closed $11.5 Million Non-Brokered Private Placement

Announced Formation of a Medical Advisory Board

Partnered with House Plant Shop to Launch New U.S. Indoor Plant Store on PlantX.com

Completed Acquisition of Bloombox Club UK

Partnered with Les Marches TAU to target private label food and beverages market
US Digital Operations Kick Off With $USD 25,000,000 Commitment

Wasting no time in duplicating its Canadian operations in the United States, On September 14, 2020 PlantX announced a partnership with Liv Marketpace to serve as their exclusive online fulfilment and distribution partner.
The terms & benefits of the agreement are as follows:
$USD 25,000,000

minimum

purchase of PlantX products in the first year

6% royalty fee to PlantX on the gross revenues in the USA
This model means PlantX does not have to incur any US labor costs or carrying costs for inventory in the USA, as Liv Marketplace will be utilizing its own facilities and staff.
But There Is More - Bricks & Mortar Strategy Kicks Off With US Flagship In San Diego

Though PlantX is a digital first company, it also understands the importance of providing customers with physical locations to enjoy their products and experiences.
The partnership with Liv Marketpace mentioned above also incorporates a specific plan to establish and operate:
Retail Stores

Coffee Shops

Cafes

All In The United States, Under The PlantX Name
The first store location is scheduled to open in San Diego with the following features:
4,500 sq ft store serving as the Company's showcase store

5,000 + plant-based products available for purchase

Mobile app allows customers to shop and check out products

Plant-based education center

Plant-based meals by LA Chef Gregg Drusinsky, whom Anthoney Bourdain agonized over not getting on his team
Most importantly for investors, the store will serve as a training centre for future potential franchises.
SEEING IS BELIEVING > WATCH
Divisions
One-stop shop for everything plant-based
Free of Dairy

No Contaminants

Major allergen free
Plant-based food sales climbed five times faster than overall U.S. retail food sales
Local Plant-based meal delivery in Canada
100% PLANT-BASED MEALS DELIVERED RIGHT TO YOUR DOOR
Meals designed by nutritionists, trainers, and executive chefs.

Locally- sourced, always fresh ingredients used to create meals from scratch.
Shop A Curated Selection of Indoor Plants
In the last three years, houseplant sales in the US have increased 50% to $1.7B, according to the National Gardening Association. The plant craze has permeated all corners of the internet.
The plantX platform makes buying plants as seamless as possible. The company ships all across Canada with the intention of expansion into the US.
Original Plant Based Recipes
plantX original recipes that are tasty, full of fresh ingredients, and good for the body and soul. Recipes include dishes for breakfast, lunch, dinner, and even dessert!
Cosmetics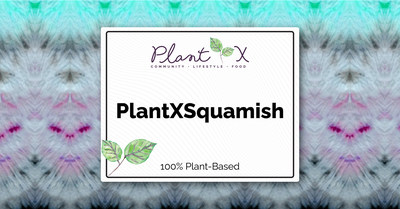 www.PlantX.com to begin offering its own line of PlantX-branded juices.
Investor Deck

Last changed at 27-Apr-2021 04:05PM by AGORACOM