natural pharmaceuticals derived From Cannabis and other medicinal plants
Company Receives Health Canada Phase 3 Clinical Trial Approval For Smokable Dried Cannabis Prescription Drug
Message: The Top 4 Health Benefits of Medical Marijuana
Did you know? You can earn activity points by filling your profile with information about yourself (what city you live in, your favorite team, blogs etc.)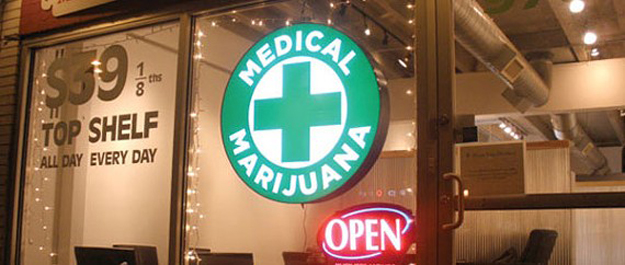 Thirty U.S. states have legalized the use of medical marijuana and many countries around the world are following that lead. Here are some of the top health benefits associated with medicinal cannabis.
It's Good for Glaucoma
Glaucoma is related to pressure exerted on the eye that damages the optic nerve and eventually causes a complete loss of vision. In research studies dating back to 1978, the National Eye Institute acknowledged that smoking marijuana reduces intraocular pressure (IOP). "These studies demonstrated that some derivatives of marijuana transiently lowered IOP when administered orally, intravenously or smoking, but not when topically applied to the eye," the Institute reported.
Prevents Epileptic Seizures
A study published in the Journal of Pharmacology and Experimental Therapeutics in 2003 detailed how scientists at Virginia Commonwealth University prevented epileptic rats from having seizures within 10 hours of receiving a synthetic form of marijuana and a marijuana extract. "Some epilepsy patients, seeking alternative treatment, have perceived improvement with marijuana," the researchers reported. "This has prompted several countries to consider the legalization of marijuana for epilepsy treatment." In the U.S., 16 states have passed CBD-only laws intended for patients suffering from seizures.
Stops Certain Types of Cancer from Spreading
The California Pacific Medical Center Research Institute reported in 2012 that using cannabidiol (CBD) disabled the Id-1 cancer gene, which multiplies many times in the body at a faster rate than non-cancerous cells. Pharmacologist San McAllister, Ph.D, reported: "Originally, our research was focused on cannabis components similar to THC, the primary psychoactive compound in the plant. We were excited to realize that CBD, the lesser-known compound in cannabis, could halt breast cancer metastasis through he inhibition of Id-1."
Slows Down Alzheimer's
A study published in Molecular Pharmaceutics in 2006 demonstrated that THC slows down the progression of Alzheimer's disease. The findings indicated that THC impedes the creation of amyloid plaques due to the prevention of the enzyme that generates them. These plaques cause progressive Alzheimer's. "Our results provide a mechanism whereby the THC molecule can directly impact Alzheimer's disease pathology," the authors reported. "We note that THC provides an interesting Alzheimer's disease drug lead. It's a psychoactive compound with strong affinity for endogenous cannabinoid receptors."
Get in on the Ground Level
Rather than sitting on the sidelines of these interesting discoveries, why not get involved? Advancing a career in nursing with the online doctoral nursing programs at Regis College is a great way to be at the forefront of this fascinating profession. Doctor or nurse practitioner programs are designed to bridge the gap between a master's level education and a doctoral one for nurses who don't want their career to stand still.
The world of medical marijuana and its myriad uses is only just beginning. As more is learned about the plant's active ingredients and its health benefits through clinical studies, a greater number of people will be able to receive affordable medical treatment. 
Source: https://www.celebstoner.com/news/marijuana-news/2017/07/06/four-health-benefits-medical-marijuana/?ref=4&ref_type=tab
Please login to post a reply