A leader in High Purity Quartz Exploration in Quebec
A vertically integrated producer of Silicon Metal, Solar Grade Silicon Metal and polysilicon.
HPQ-Silicon Resources Inc. Profile
Why HPQ-Silicon Resources?

HPQ-Silicon Resources In The Process Of Converting Its High Purity Quartz Into Solar Grade Silicon Metal
$5,000,000 Funding + 20 Year Offtake Agreement Signed For Asia
Exclusive Global License From US Navy Technology Vendor
"We'll Be Able To Build A Mercedes For The Cost Of A Lada"
$12,000,000,000 Target Market
"There is no other way to say it: this technology could represent a potential quantum leap forward for the solar panel industry becoming a more competitive source of renewable energy."
HPQ and PyroGenesis have now approved a new testing protocol to be used going forward for the Silicon Metal produce by the PUREVAP™ QRR.
New testing protocol will first assess the homogeneity of the silicon phase by Scanning Electron Microscope - Energy Dispersive Spectroscopy (SEM-EDS) in back scattering mode before any destructives test are completed.
While the addition of this step increases the time before any results above 3N+ purity, this step was deemed critical in assessing sample purity level.
Testing for the purity of some of the material produced using lower quality feedstock (test #54 to #74) and some material produced using high Purity Quartz (99.5% SiO

2

) (Test #75 and above), but still using the old set-up of the PUREVAP™ QRR, have begun.
Technology Partner, Pyrogenesis, states:
"Management believes this process will have a significant impact on the solar industry"
"We believe the current results, without sulphur impurities, would have produced purity levels as high as 99.991% (4N+). We strongly expect this issue will be addressed by merely selecting a carbonhttp://agoracom.com/ir/HPQ-SiliconResources/forums/discussion/topics/684683-hpq-silicon-discusses-significant-scaling-milestones-with-9-000-increase-in-bench-test-sample-size-hpq-ca/?message_id=2135781#message source with less variability and lower sulfur content".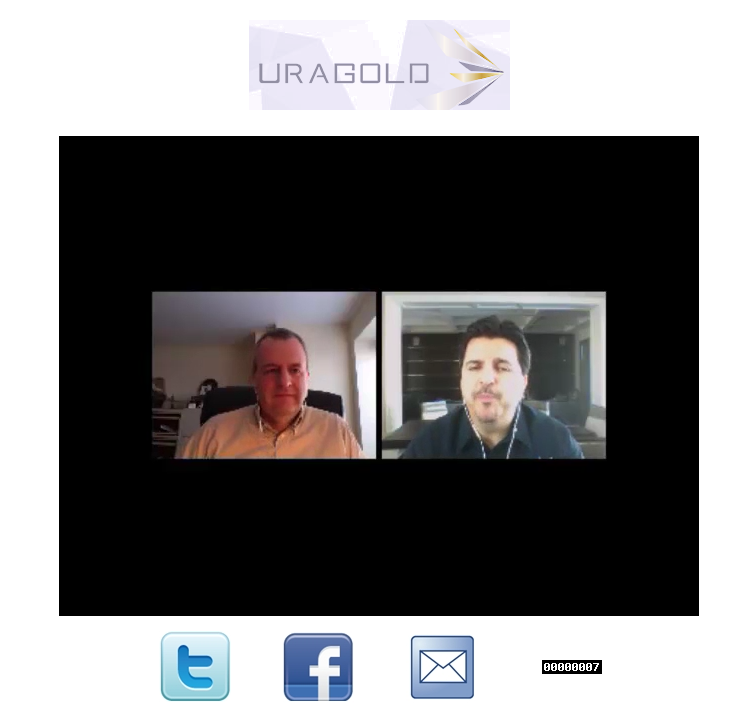 HPQ-Silicon Resources Signs $ 5 Million Funding Commitments and 20 Year Solar Grade Silicon Metal Off-Take Agreement With Taiwanese Venture Capital Group
$5 Million funding commitment
Signed Letter of Intent with an arm's length Taiwanese venture capital group
Commitment will provide HPQ-Silicon Resources with the resources necessary to capitalize on the worldwide exclusive technology grant from PyroGenesis Canada Inc. (PYR: TSX-V) to convert highly coveted High Purity Quartz Projects into the highest purity, lowest cost supplier of Solar Grade Silicon Metal and Polysilicon to the solar industry
EXCLUSIVE GLOBAL PARTNERSHIP PUTS HPQ-Silicon Resources IN POSITION TO TURN QUARTZ PROJECTS INTO LOWEST COST SUPPLIER TO SOLAR INDUSTRY
Patent Filed
Worldwide Exclusive Rights Granted
Pilot Plant Already Funded
Technology Partner Takes First Royalty Payment In Stock
In Position To Become Vertically Integrated Producer Of Solar Grade Silicon Metal & Major Participant In Global Solar Industry
"There is no other way to say it. This technology represents a potential quantum leap forward for the solar panel industry." (HPQ-Silicon Resources CEO QUOTE)
High Purity Silica (HPS) and Silicon Metal are key strategic minerals
Applications in high-tech industries that include semiconductors, LCD displays, solar silicon applications and recently, Silicon Anode Lithium Batteries
Major silicon metal producer has confirmed interest in purchasing a significant tonnage of High Purity Quartz
(MOU) between its 100% owned subsidiary Quebec Quartz and Dorfner Anzaplan (Anzaplan) regarding the development of property specific beneficiation processes for the production of ultra high purity quartz sands (99.99+% SiO2).
What are High Purity Quartz and Silicon Metal?
High Purity Quartz
High Purity Quartz (HPQ) has a purity level in excess of 99.997% and is extremely rare

.
High purity quartz deposits with low impurities are rare, world supplies are tightening and HPS prices are rising [Source ].

Demand for HPQ is growing with the high tech industry and the price for premium HPQ can vary between US$ 8,000 to US$ 25,000 or more per ton depending on the specifications needed for the final application [Source ].
Metallurgical Silicon Metal
Metallurgical Silicon Metal has a purity of 98.5% or higher and is used as an alloying agent in the aluminum industry due to its ability to increase the strength of aluminum [Source].

Adding Silicon Metal to aluminum alloys makes them strong and light [Source].

As a result they are increasingly used in the automotive industry to replace heavier cast iron components [Source].

Allows weight reductions and a reduction in fuel consumption [Source].

Demand for aluminium has increased 5% CAGR over the past 20 years [Source].

It has also been reported that the solar industry will have it's first global panel shortage since 2006 [Source].

It has become one of today's key strategic minerals with applications in high-tech industries that include semiconductors, LCD displays, fused quartz tubing, microelectronics, solar silicon applications and recently, Silicon Anode Lithium Batteries

Silicon Metal with 98.50% SiO2 purity sells for about US$ 3,200 per ton (or US$ 1.45 US a pound) [Source].
Martinville, Malvina and the Montpetit Quarry Silica Properties

Quebec Quartz, has successfully finish the sampling programs over the historical quartz and quartzite showings on the Montpetit Quarry, and the Martinville and Malvina Silica properties. A map of the properties can be viewed here: http://www.uragold.com/Quebec-Quartz.php.
The Montpetit Property is located in the Monteregie Region of Quebec, some 40 km south of Montreal and 7 km south of Saint-Clotilde-de-Chateauguay. The Quebec-New-York border is 10 km from the property. The property is located on NTS map sheets 31H/04 (1:50,000 scale). Farms fields and forest, owned by private landowners, mostly cover the region.
A review of the historical work indicates that the quarry operated for one (1) year and that the deposit is composed of consolidated beach sand that was highly purified by segregation, sorting and leaching. Through natural Diagenesis, overtime the sand was transformed into a quartzite.
Acquired, through map staking, two silica claims directly adjacent to Sitec Silicium Quebec quartz mine located in the Charlevoix region of Quebec
Sitec Silicium Quebec quartz mine supplies silica for Sitec silicon metal foundry in Becancour and for the Elkem Metal Canada ferrosilicium foundry in Chicoutimi Quebec.
12 Month Stock Chart
Last changed at 18-Oct-2017 01:31PM by AGORACOM