Kontrol BioCloud - a Safe Space Technology™
COVID-19 Detection Technology Receives Positive Lab Results for Live COVID-19 Testing
Kontrol Technologies Corp. Profile
KNR:CSE / KNRLF:OTCQB / 1k8:Frankfurt
Kontrol BioCloud a Safe Space Technology™
Announced a $750,000 order for its continuous emissions business which includes BioCloudTM units and a separate initial order from one of Ontario's largest Electricity Generators
The continuous emissions and BioCloud revenues are anticipated to be recorded in Q1 2021
Initial sales, distribution agreements, filed patents and Government funding move BioCloud into the market
Set to ship its COVID-19 technology BioCloud, to customers and distributors around the world.
Announced that the Company is in receipt of advisory services and up to $500,000 in research and development funding from National Research Council of Canada Industrial Research Assistance Program (NRC IRAP) to complete final commercialization and mass production requirements for its Covid-19 technology, the Kontrol BioCloudTM analyzer
Company has commenced initial production of BioCloud units for delivery in approximately 5 to 6 weeks. Initial deliveries include the sale of units to distributors and Kontrol customers.
Further, the Company will deliver demonstration units to pilot customers in the Middle East.
Under the terms of the agreement, the exclusivity applies to the industries defined as buses, rail and locomotive, subways, ambulances, fire trucks, first responder and military vehicles, with applicable associated facilities in the geography of North America, Australia, and New Zealand.
The exclusivity period is 12 months with a six month mutual renewal option and is based on 5,000 units of BioCloud per annum, on a best efforts basis, to retain exclusivity. Pricing will not be disclosed for industry competitive purposes.
Announced that as a follow up to its press release dated September 23rd, 2020, the Company has filed four patent applications for its BioCloudTM Technology.
Four patent applications have been filed, three with the U.S. Patent and Trademark Office and one with the Canadian Intellectual Property Office : SYSTEM AND METHOD FOR DETECTING AIRBORNE PATHOGENS
Kontrol BioCloud a Safe Space Technology™
Provides an update on lower detection limits and commercialization
"We are pleased to continue to advance towards production of BioCloud units in November," says Paul Ghezzi, CEO Kontrol. "The lower detection limit is an important benchmark to provide potential customers with the operating sensitivity of BioCloud."
As part of its commercialization of the BioCloud technology,

Kontrol has currently established a lower detection limit of 50 SARs-COV-2 virus particles

This represents a sufficient sensitivity to the SARS COV-2 virus for commercialization
AS FEATURED ON:
Early tests suggest new Canadian technology could detect the coronavirus in the air Read More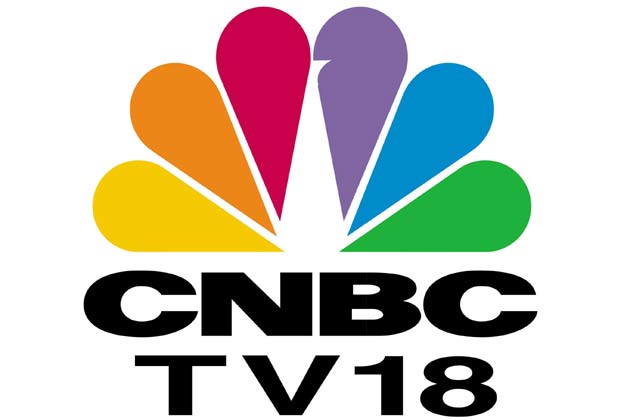 Canadian firm develops tech to 'detect COVID-19 in the air'; stock doubles Read More
Received positive lab results for BioCloud testing against the live virus that causes COVID-19
This positive result follows two successful tests against the dormant SARS-CoV-2 virus
"This technology can improve our surveillance of SARS-CoV-2 by monitoring air quality in
multiple settings."
Dr. Jimmy D. Dikeakos, Ph.D
"This technology will allow for measurement of many different viruses, bacteria, and fungi beyond the immediate need for the virus that causes COVID-19."
Dr. David Heinrichs, Ph.D
During the week of August 31, 2020 Kontrol continued lab testing on its fully operating prototype to validate certain components required for commercialization of BioCloud
The testing continues to demonstrate positive results as previously reported in the press release dated August 27, 2020.
live COVID-19 testing has been rescheduled to the week of September 8th in order to secure ample time slots in the independent lab
To align with the completion of COVID-19 live testing, Kontrol anticipates having 5 functioning BioCloud units that can operate in real-time in the coming weeks
"We are excited to have a working prototype and a successful result given all the hard work that has gone into the BioCloud," says Gary Saunders VP of Kontrol.
"We have sourced all the components required for commercialization and have our supply chain ready to go. The Canadian Government has recently announced $2 billion in federal funding to help schools reopen safely. BioCloud has the potential to be an important tool in creating safe spaces by seeking to detect for the virus and assessing the effectiveness of HVAC system improvements by continuously sampling air in real-time."
Company anticipates a selling price in the range of $12,000 US per BioCloud unit based on the current supply chain components
Announced that it has received approval for an initial government grant of $50,000 from the National Research Council of Canada to accelerate its new Covid-19 testing technology, the Kontrol BioCloud® analyzer
Developing a new technology designed to detect and alert for COVID-19, in real-time, through rapid on-site air sampling and detection of aerosol and droplet encapsulated viruses in indoor and outdoor environments
Kontrol has developed its initial prototype and has commenced lab testing of the detection chamber
The lab will spend the next 4 weeks testing the detection chamber and the applicable interactions with COVID-19
If Google NEST is the leader in smart home technology, Kontrol Technologies is the small cap leader in smart building technology
Established Blue Chip Customer Base includes:

Beyond Meat

Oxford Properties

Brookfield Asset Management

Telus

Suncor Energy

….. Many More

Signed Major Deal With Toyota (Tsusho Canada)

Targeting 200 Plants Requiring Up To $1 Million Each In Automation Retrofits

MOU With Global European HVAC OEM

Strong Revenue Growth and Recurring

$1.96M in 2016 to $14.6M in 2019 (organic & acquisition)

50% of revenues are repeat orders from existing customers

20% of revenues recurring (software and service)

40% ROI To Customer = Average Of 2-3 Year Payback

44% Insider Ownership – Putting Their Money Where Their Mouth Is

Completed 6 Acquisitions Already




Including recent

acquisition of New Found Air
Q3- 2020 Highlights
Q3 2020 revenue increased by 32% over Q2 2020
Adjusted EBITDA of $848,249 reported for Q3 2020 compared to $206,435 for the same quarter in the prior year
Adjusted EBITDA for the nine months ended September 30, 2020 was $1,492,252 compared to $707,263 for the same period in the prior year
Revenue for Q3 2020 was $3.01 million down from $3.27 million in Q3 2019, and year to date totalled $8.05 million down from $10.86 million for the comparative period in the prior year
Cash flow from operating activities for the nine months ended September 30, 2020 was $531,675
On August 1, 2020 Kontrol completed the acquisition of New Found Air ("NFA"), a building energy solutions business
Capital management activities during Q3 and subsequent to the quarter have strengthened the balance sheet (see below)
BioCloudTM product development continued at a rapid pace through the third quarter
HOW DOES KONTROL ATTRACT BLUE CHIP CUSTOMERS? RESULTS

Making buildings Smarter …. in real-time.
Kontrol Energy has a simple business model: reduce its customers' overall energy costs while providing a corresponding reduction in GHG emissions.
SEEING IS BELIEVING
CASE STUDIES
Case Study - Toyota Tsusho Canada
Toyota Tsusho is the trading arm of the Toyota Group that operates a diverse set of businesses that span industrial, commercial, and consumer sector
The Toyota Tsusho joint venture has a large pipeline of 200 facilities
Each facility could be worth an average of $150,000 of recurring revenue annually, representing approximately a $30 million pipeline of recurring revenue for Kontrol in one geography – North America.
To date, the joint venture has projects underway in 5 facilities and is targeting 100 facilities by 2023
Case Study - Beyond Meat Beyond Meat (NASDAQ:BYND)
In January 2020, Kontrol Energy announced an initial US$150,000 order to provide Beyond Meat with a real-time analyzer and associated installation and monitoring services to assist in the rapid evaluation, measurement and validation of quality control of their patties and Improving manufacturing of final product
Purpose of the solution is to improve operations and lower operating costs
Beyond Meat contract represented a new market vertical with one of the world leading companies in food processing industry
The Kontrol advantage - Lower price point with lower intrusion. No wiring.
THE OPPORTUNITY

Buildings contribute up to 40% of annual GHG emissions

(Green House Gases)

Emissions legislation is forcing building owners to reduce GHG

Kontrol Energy reduces energy waste + GHG emissions

Combined, energy waste and GHG emissions represent an annual addressable market of:

$100 Billion - North America

$700 Billion - Global

Globally these problems scale the addressable market to about US $700 billion.
GROWTH INDUSTRY – PERFECT TIMING FOR KONTROL
FORECASTS
Consider some of the following forecasts:
A) Smart Building market to grow from US $43.64 billion in 2018 to US $109.48 billion by 2026, a 12.6% CAGR - Fortune Business Insights
B) Global smart building market is expected to grow at a CAGR of ~15.3% from 2019 to 2026 and reach over US $160 billion of market value by 2026 – Acumen Research and Consulting
C) Global smart building market was valued at around US $5,800 million in 2016 and is expected to reach about US$ 61,900 million by 2024 – Zion Market Research
VISION
Strategic Objective is to build $100 million + in revenues over next three years for eventual exit
Kontrol Energy has 2 noteworthy pipeline opportunities
Toyota Tsusho Canada
Targeting 200 Automotive Plant Retrofits
Each Plant Represents Approximately $1,000,000

EUROPEAN OEM (UNDISCLOSED NAME)

Has the potential to penetrate 20,000 sites.

Kontrol entered an MOU with the OEM to outfit 2 locations with Kontrol's white label energy management and analytics platform. Under the MOU's terms:

OEM will select 2 pilot sites and providing access to local site equipment and applicable data
OEM has option to select 2 additional pilot sites to bring the total number of pilot sites to 4

Each OEM site could generate $20,000 of revenue with most of that recurring revenue
Kontrol Energy has a proven track record of growth
THE PROBLEM
MOST BUILDINGS HAVE NO INTELLIGENCE - Leads to Energy and Emissions waste of $100 Billion annually
THE SOLUTION
INTELLIGENCE IN REAL-TIME - How? Proprietary and patented Internet of Things (IOT), Cloud and SaaS
Kontrol Energy has three high margin revenue streams:
SaaS

SaaS revenue is predictable, recurring and generally provides high margins

Services

Service revenue is also recurring revenue.

Automation/Retrofit.

R

evenue results from projects that upgrade building energy efficiency, decrease energy demand, and/or reduce GHGs
Products
PATENTED ENERGY TECHNOLOGY
SmartMax®
Can integrate with any legacy Building Automation System quickly and easily

Proprietary gateway device that Kontrol utilizes in conjunction with SmartSite® to access data from over 15 different communication protocols

SmartMax® is housed on-premises either virtualized or standalone

The device scans the network for devices that it can communicate with and provides a connection to SmartSite® to publish the data to our cloud infrastructure
Smart Lan Network
Once the installation is complete, a smart network is created

Many more capabilities can be added in the future once the network is deployed

A sensor can be placed on almost anything
SmartSite® : Cloud
Data is collected, channelled through the building's existing internet connection, and transferred to the cloud where it is analyzed and managed in real time in our SmartSite® platform

A building energy software technology designed to assist in the operation and management of:

Complex heating, ventilation, and cooling systems for factories,

Large multi-residential, commercial, and mission critical buildings.
Through comparison and analysis to over 20 Billion data points spanning more than 200 buildings, Kontrol can quickly identify inefficiencies, savings, and mission critical risk.
SmartSite® operates as a SaaS platform and is highly scalable.
SmartSite® capabilities:
Fast installation (typically 1 hour or less)
Immediate access to energy data

Secure export to Kontrol's energy management system in the cloud

Interoperability across building automation systems and HVAC equipment

Immediate visibility into energy demand and consumption
The SmartSite® platform is the basis for the strategic partnership with Toyota Tsusho to develop Smart Factory solutions and services.
Last changed at 01-Feb-2021 10:44AM by AGORACOM