Leveling the playing field between online retail giants and brick & mortar businesses
Partners Include: Oracle, NTTDATA, AWS, Telus, Apple, Google, Dragonfly and More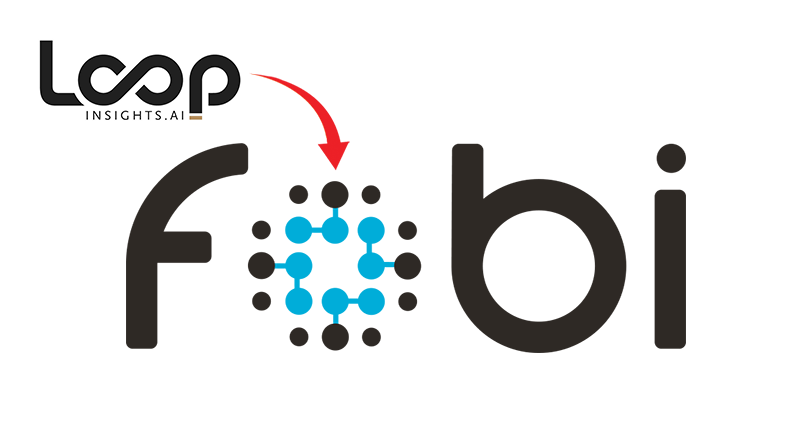 (FOBI: TSXV) (FOBIF: OTCQB)

A global leader in providing real-time data analytics through artificial intelligence to drive customer activation and engagement in the brick and mortar space.
1. Contact Tracing
100% Success Delivering Fourth Venue Management Implementation at 2021 MGM Resorts Championship PGA Event In Las Vegas. Engagement Rates Run As High As 52%, Shattering Industry Standards
Establish 'Re-open Vancouver' Coalition to Deploy Proven Health & Data Infrastructure In Response to COVID-19 to Help Rebuild Vancouver's Tourism, Travel, and Hospitality Industries
2. Artificial Intelligence marketing solutions to provide personalized promotions and targeted engagement for the bricks and mortar space
Shopify Integration Now Complete
Strategic Alliance with NeilsonIQ to Transform Retail Sector

One of the most significant partnerships in its history with NTT DATA, a top-ranked global IoT services company, and subsidiary of Nippon Telegraph and Telephone, the world's 4th largest telecom company, ranked 55th In Fortune Global 500.
Approved for Oracle Partner Network
Official Technology Partner To $2.7 Billion All Net Resort and Arena Project

Vegas
Five-Store Pilot Agreement With Sobeys, Canada's Second-Largest Grocer, To Deliver Digital Receipts Via Loop's Wallet Pass Technology
Selected by Certas, the United Kingdom's Largest Fuel Distributor, to Deploy Loop's Insights and Loyalty Platforms to Certas Locations Across the UK
Selected To Provide Venue Management And Fan Engagement For Black Friday NCAA Basketball "Heavyweight Bout" Featuring Duke VS Gonzaga
Entered

£4.5 billion UK forecourt sector through its partnership with Suresite Group
DGTL Holdings Inc. Signs Joint Venture Partnership with Loop Insights for Integrated AI-Platform Serving Global Entertainment and Gaming Brands and Major League Sports
The Company's second product accepted into the IoT Marketplace was our Insights service which consists of our IoT Fobi device, Loop Cloud API, and AI Insights Portal that provide automated marketing capabilities.
Highlights
- FOBI Announces Definitive Agreement To Acquire Passworks S.A. for €400,000 To Further Expand FOBI's Global Digital Wallet Pass Portfolio
FOBI's fourth wallet pass acquisition in less than one year will continue to consolidate the global wallet pass market and strengthen FOBI's position as a global wallet pass leader
- Fobi Announces The Signing Of A $300,000 Annual License With Leading Global Insurance Provider To Provide Digital Proof Of Insurance For Europe
FOBI WALLET PASS POWERS DIGITAL PROOF OF INSURANCE FOR THREE OF THE TOP

TEN

LARGEST GLOBAL INSURANCE COMPANIES

GLOBAL INSURANCE MARKET

IS A LUCRATIVE OPPORTUNITY
- Fobi Announces Signing Of Amazon Fulfillment And Business Seller Agreement
Fobi's hardware and software solutions will now be available on Amazon Business, reaching over five million businesses worldwide
- Fobi Launches PassPro, Enterprise-grade Wallet Pass SaaS Platform
This new Enterprise-grade SaaS platform with enhanced functionality positions Fobi as a leader in the Mobile Wallet Pass market and will power many new opportunities with Enterprise clients for Fobi in key verticals such as Retail, Sports & Entertainment, and Hospitality & Tourism. Fobi will make money from this new platform from initial setup fees, per Wallet pass licensing fees, and managed service fees, which will be a new revenue stream for Fobi.
Last changed at 07-Mar-2022 08:21AM by AGORACOM-NT